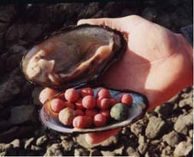 Dear friends around the world, within this blog there are many interesting articles in English. Recipes, self-made liquid food, boilies etc. I thought I would combine all the links to the various articles into a kind of table of contents so that you can reach them quickly. Just click on the title of each article to be directed to the reading. All these topics are taken from my book Boilies in English, which you can find on Amazon or buy in PDF format directly from the site.
Enjoy.
-Total krill and Total GLM boilies:
Two very technical boilies recipes that tend to imitate natural food and are very suitable for catching large wild carp in the wild. The recipes are also very popular for fishing in pay lakes where there are freshwater crayfish and mussels or snails.
A recipe of nutritious boilies for long feedings, optimised to keep costs down thanks to the selection of ingredients.
-How to store grains and particles:
A collection of tips for correctly storing wheat, maize and the more protein-rich and delicate particles.
Soya and its fermented derivatives, including sauces, are exceptional attractors for carp fishing. We formulate a specific bait using this type of stimulant.
I propose a very technical replica of the most famous birdfood in the history of carpfishing.
-My method for mixing the liquid part of the boilie with the mix:
-Savoury self made birdfood ingredients recipe:
A recipe for making savoury birdfood at home.
-Sweet self made birdfood ingredients recipe:
A recipe for making sweet birdfood at home.
I will explain how to make soluble boilies.
-Egg test:
A simple test to find out if an ingredient rolls well in the mix.
Some considerations on the merits and demerits of the two most popular baits.
Some recipes and considerations for the best particles.
How to dose the most technical ingredients correctly.
-Boilies recipes for acid and putrid bottoms:
The acidity of the bottom counteracts the action of the attractants inserted in the boilies. Let's find out how to combat this serious problem.
-How to dose artificial flavoring:
-How do chemicals come out of our boilies?
Yeast is one of my favourite ingredients. Let's discover a recipe set with this super attractor.
More about yeast, my favourite ingredients.
Drying is the most important part of the correct storage of boilies.
-How to steam cooking boilies:
Steaming is the best method to maintain the fragrance and nutritional values of boilies.
How far away carp feel and smell the attractors of our boilies?
An article for newcomers
A recipe for making corn steep liquor at home, self made.
-How to make predigested fishmeal at home:
-Fermented krill boilie recipe:
The recipe that led to the development of my ready-made krill boilies, which have been successfully sold in Italy for many years.
-How to make fish base liquid food self made at home:
A powerful liquid food that you can easily make at home while spending very little. 
Thank you for your attention and I hope you enjoyed the articles. I invite you to share them with your friends to make my blog and my bait project known. Thank you very much.
---